Paddle Event Calendar
Races, clinics, demos, beach cleanups and more! There are so many awesome paddle events in our state, and we will try our best to list them here. Will we miss a few? Very likely, but with your help we will get darn close. If there an event not listed here that should be, send it to us!
---
January 2017
Jan 14 Return to the Pier Race - Santa Barbara
Jan 21 WaveChaser Series - Benicia
Update: WC Race #3 has been postponed! There should be a break in the rains, however we had some concerns from racers about possible debris in the water because of the storms. With these heavy rains, a lot of debris comes in from the upper rivers and can kind of log jam near the race course.
That being said, we're thinking of moving the race to March or April.
Santa Cruz Outrigger has offered use of an area down in Santa Cruz Harbor that they lease, and we will be adding the Santa Cruz race in March or April.
We'll get a confirmation on that date and revise the schedule.
Remember we have a race in February on President's Day Weekend out of Fort Baker. We'll set up registration for that race this weekend.
Sorry for the postponement, but it's probably for the best. Not to mention, crossing the bridges when it's windy can be hard on your boats.
Again, if you want a refund, please email me at mikem@wavechaser.com. Otherwise we'll be transferring your registration to rescheduled Benicia race.
https://www.webscorer.com/wavechaser?pg=register
https://www.facebook.com/WavechaserNorCal/
Jan 21 101 Surf Sports Paddle Race - Redwood City #2
https://paddleguru.com/races/101SurfSportsPaddleRace2RedwoodCity
Jan 28 Hanohano Ocean Challenge - Mission Bay, San Diego.
---
February 2017
Feb 4 D. R. 2017, Richard "Dick" Ryder Race - Long Beach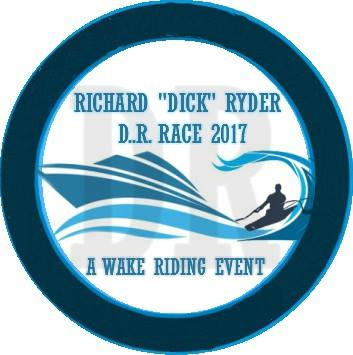 "The Funnest Race Ever"
The D. R. 2017 is the 2nd annual long distance wake riding event designed for teams paddling OC1's and Surfski's.
https://paddleguru.com/races/DR2017RichardDickRyderRace
Feb 11 Hal Rosoff Classic NAC - Newport Harbor
https://paddleguru.com/races/NACHalRosoffClassic2017
Feb 11 NSX Race - North Shore Salton Sea
Race to save the Salton Sea. Join us for the lowest paddle race in the world. Enjoy food, music, watersports, dance party and so much more. 232 feet below sea level!
https://www.facebook.com/events/166237650517235/
Tickets Available - https://www.seathletes.org/nsx17/
Feb 18-19 - WaveChaser Series - Treasure Island
https://www.facebook.com/WavechaserNorCal/
Feb 25 Lanakila Magic Carpet Ride - Redondo Beach
Feb 25 RCP#2 Valentine's Day - Lake Natoma, Nimbus Flat
Host: River City Paddlers
Location: Lake Natoma, Nimbus Flat
Time: 9:00 AM Registration, 10:00 AM Race Start
Race Fee: $30.00 (Must pre-register with PaddleGuru, can pay on race day.)
Course Description: 8 mile long course out to Folsom Bridge and return. 5 mile short course out to Hat Island and return.
Details: Refer to PaddleGuru and the RCP Yahoo Group site for further information.
This is an USCA sanctioned race. All entrants must pre-register at the PaddleGuru web site. Late entry fee for those who have not pre-registered will be $40.00
---
March 2017
March 3-5 - CALI PADDLER RETREAT - Santa Barbara
March 5 Cold Hands Paddle - Cabrillo Beach

The 13th Annual Tim O'Donnell Honorary Cold Hands Paddle to benefit The Ocean of Hope is great way to start the paddling season: an awesome 4 mile course from Cabrillo Beach Bathhouse, around the lighthouse and finishing inside at Cabrillo Beach. Proceeds from the raffle are donated to cancer patients. Come race and support!
https://paddleguru.com/races/TheColdHandsPaddle2017
March 18 Dana Point Ocean Challenge - Dana Point Baby Beach
March 18 WaverChaser Series - TBD
https://www.facebook.com/WavechaserNorCal/
March 19 Adler Paddle - Long Beach
The 7th Annual Adler Paddler is an amazing Free Stand Up Paddle race to raise awareness for Thoracic Aortic Dissection, raising funds for the John Ritter Foundation for Aortic Health. If you are an experienced racer, thinking about doing your first race or just want to do a leisure paddle for a good cause ... come have fun at the Adler Paddler.
We have an amazing raffle giving away an Infinity SUP board, Quickblade paddles, Future Fins, Hurley, lots of wetsuits, skateboards, and tons of gear from some of the best brands in the surf industry. Not to mention the famous ADLER PADDLER t-shirts! Don't miss out on one of the best events of the year!!! Register here: https://racehubhq.com/races/7thAnnualAdlerPaddler
March 25 Malibu to Marina - Marina del Rey
March 24-26 - Santa Cruz Paddlefest - Santa Cruz

Santa Cruz, CA
Join us for the 31st Annual Santa Cruz Paddlefest - a kayak and stand up paddleboard surf competition and race!  The Steamer Lane elite surf competition runs March 24 to 26 along West Cliff Drive in Santa Cruz, CA.  The Cowells Classic intermediate surf competition is held March 25 and 26 on a friendlier break inside Steamer Lane.
The SCPF 5k/10k Race is scheduled for March 25 and is open to paddleboards, outrigger canoes and surf skis.  The race starts at Cowells Beach and heads out along the Boardwalk to Santa Cruz harbor.  The short course ends after a single lap around the harbor and a short run to the the finish line.  In the long course, racers will pound out a second, longer lap to Steamer Lane, around the harbor, and back to Cowells Beach.
---
April 2017
April 15 - RCP#3 Spring Splash - Lake Natoma
Host: River City Paddlers
Location: Lake Natoma, Negro Bar Beach
Time: 9:00 AM Registration, 10:10 AM Race Start
Race Fee: $30.00 (Must pre-register with PaddleGuru, can pay on race day.)
Course Description: 3 or 5 mile SUP and 5 or 9 mile SAP courses. Buoy-Turn format for spectator excitement!
Details: Refer to PaddleGuru and the RCP Yahoo Group site for further information.
This is an USCA sanctioned race. All entrants must pre-register at the PaddleGuru web site. Late entry fee for those who have not pre-registered will be $40.00
---
May 2017
May 13 - RCP#4 Yo Yo - Lake Natoma
Host: River City Paddlers
Location: Lake Natoma, Negro Bar Beach
Time: 9:00 AM Registration, 10:10 AM Race Start
Race Fee: $30.00 (Must pre-register with PaddleGuru, can pay on race day.)
Course Description: 3 or 5 mile SUP and 5 or 9 mile SAP courses. Buoy-Turn format for spectator excitement!
Details: Refer to PaddleGuru and the RCP Yahoo Group site for further information.
This is an USCA sanctioned race. All entrants must pre-register at the PaddleGuru web site. Late entry fee for those who have not pre-registered will be $40.00
---
June 2017

16th Annual Jay Race
https://jayrace.redpodium.com/16th-annual-jay-race
---
October 2017
October 7 RCP#5 Fall Classic! - Folsom Lake
Host: River City Paddlers
Location: Folsom Lake, CA - Browns Ravine, Hobie Ramp
Times: 10:00 AM Meeting, 10:30 AM Start.
Race Fee: $30.00 (Must pre-register with PaddleGuru, can pay on race day.)
Course Description: 8 mile long course out to buoy and return. 5 mile short course out to buoy and return.
Details: Refer to PaddleGuru and the RCP Yahoo Group site for further information.
This is an USCA sanctioned race. All entrants must pre-register at the PaddleGuru web site. Late entry fee for those who have not pre-registered will be $40.00
---
Past Paddle Events